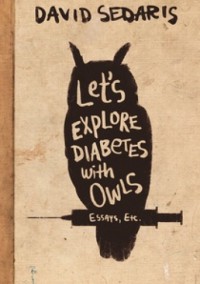 you know those uninhibited weirdos (no offence, dudes) who read in public and have no problem with squawking out loud because the thing they've just read is
so funny
? i am definitely not one of those people. but david sedaris might turn me into one.
essay collections are kinda hard to rate. in terms of content, this book doesn't contain as many family-centric stories as the earlier ones, but there
are
a lot of hilarious travel tales and i loved the satire pieces. definitely an A+++++++++ read.